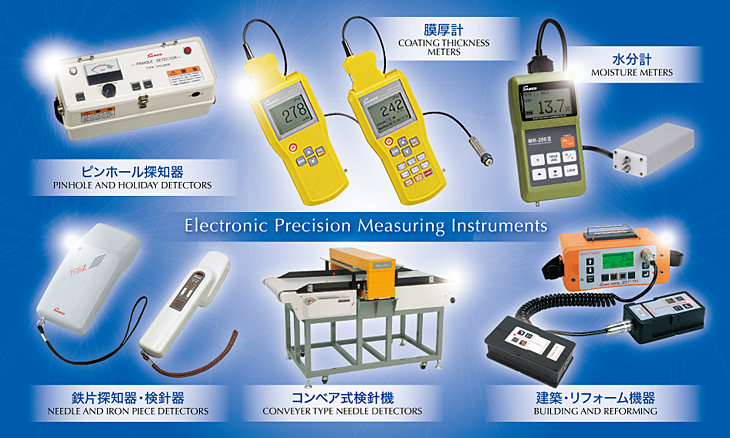 SPECIAL FEATURES
1.Wide variations:
Available for an optimal item out of various range of products from handy types through on-line types.
2. High sensibility・reliability:
Both high sensibility and reliability without detecting errors, capable of detecting minute needles and iron pieces.
(*sensibility to be confirmed and referred to specifications of each item)
3. Easy operation:
Easy to operate even for beginners simply to switch on. Capability of detection and inspection without complex pre-adjustments.(except part of items)
APPLICATIONS
Detection of iron needles, nails and snapped iron pieces strayed in various fabric and industrial products listed below:
1. Sewing products (babies, children , ladies, men's wears, kimono, underwear, pajamas)
2. Carpets, textiles, felts, non-woven fabrics, fabric rolls
3. Foods and groceries, drugs and medicines, packed articles
4. First-aid, pre-check for medical care before X-ray inspection, MRI-inspection
5. Security inspections such as luggage, bags, unattended, suspicious objects.
MODEL : SK-2200    Super high sensitive detection for wide-spanned objects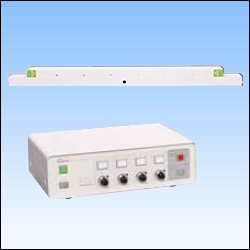 - Ability for stable and continuous operations because of the latest technologies with less affection even under circumstances of vibrations, electric power noises
- High quality detector to be able to detect minute iron pieces with super high sensibility (10 times higher than standard types) by improving sensibility of the surface of the detecting electrode.
Applications
- Detection of iron pieces such as needles, broken needles, staples strayed in broad fabric articles such as textiles, carpets, felts, non-woven fabrics, fabric rolls.
- Detection of small iron pieces such as steel wires, bolts, nuts, tags, needles in rubbers, plastic materials, sheets, boards, cardboards, other various industrial articles.
Specifications
Alarm device  :  LED Lamp, buzzer
Output  :  Non-voltage contact point output
Detecting width  :  560mm~2000 mm (a width varies in by a unit of 72mm) 
      * Special width available upon request
Detecting ability  :  
      Max. 5~6 cm with a setting pin
      Max. 10 mm on the detecting face with φ0.3× L2mm
Power source  :  AC100~240V, 50/60 Hz
Weight and dimensions  :  
      main body  :  280(W)×110(H)×230(D) mm, 3kg
      Probe(sensor)  :  810~2250(W)×91(H)×100(D) mm, about 6~24kg